What to Do at Victoria Falls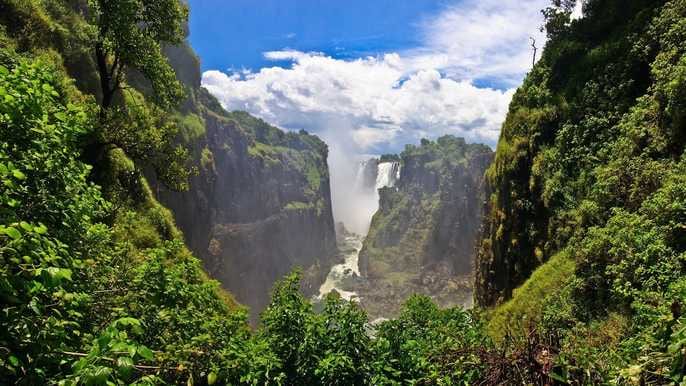 Having oohed and aahed at the magnificence of the Victoria Falls, it is now time to explore the area and try some of the exciting activities on offer. Get Local have some suggestions that will help you experience the wonder and glory of this stupendous place.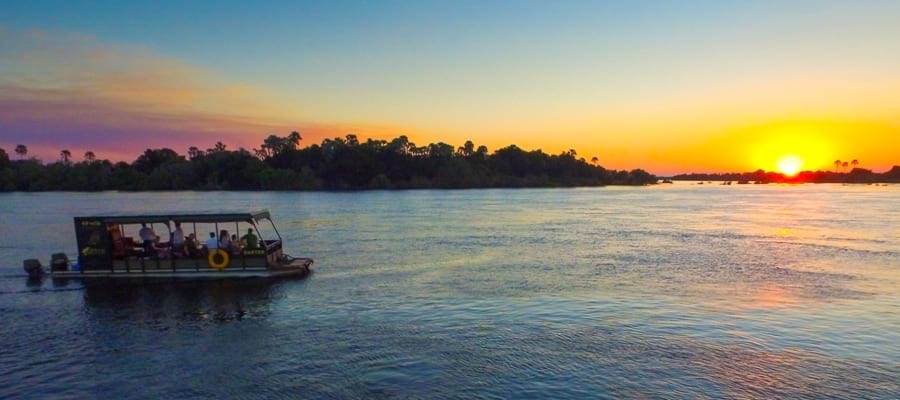 A quiet Sunset Cruise above the Victoria Falls is a "must do" activity. You gently make your way up the river passing hippo, crocodiles and darting water birds, while sitting back and sipping a cool drink to slake your thirst. As you watch the African sun set over the river, elephant families, giraffe, rhino and many other animals come down to drink along the river banks. Sunset Cruise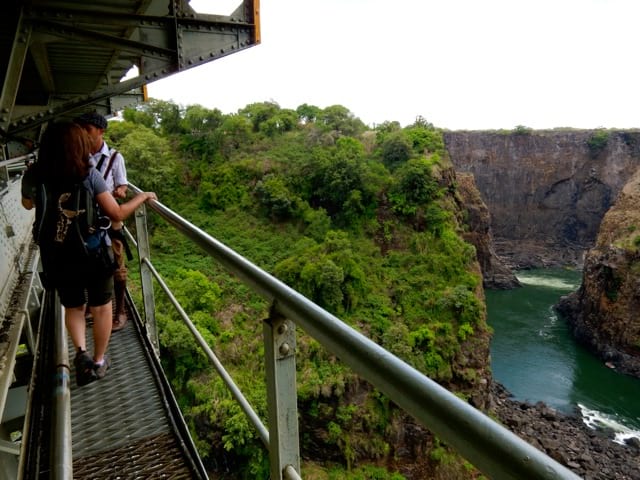 A great family outing is the Historic Bridge Tour. The bridge spans the gorge between Zimbabwe and Zambia, close enough to enjoy the spray from the falls. The dramatic Batoka Gorge falls away below you and the Mighty Zambesi River crashes and churns its way through the narrow space between the giant granite cliffs. Historic Bridge Tour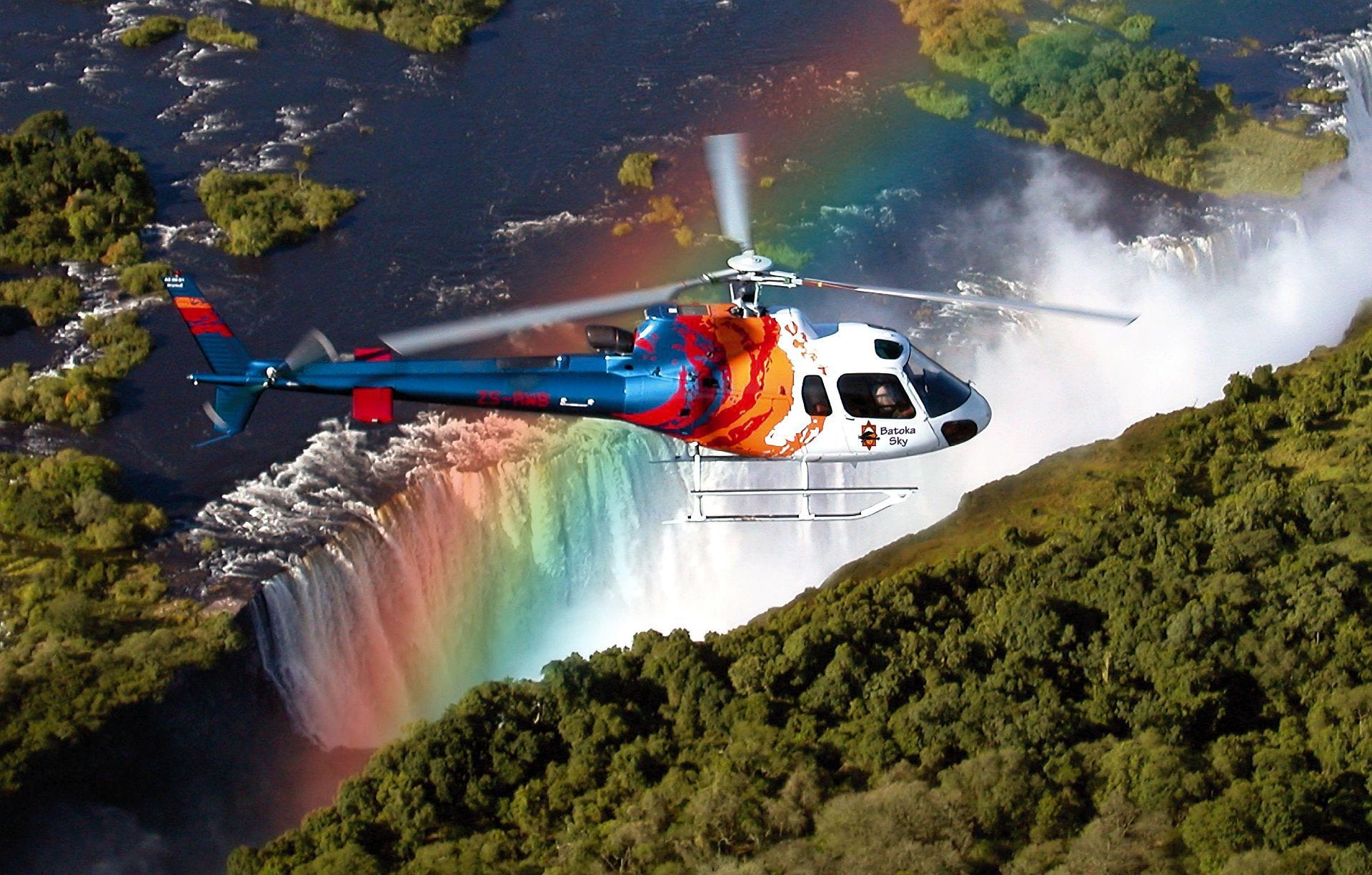 Book a helicopter flight and get an aerial view of this spectacular place. A heli flight is a great experience at any time – but over the Victoria Falls it is a WOW!! Helicopter Flights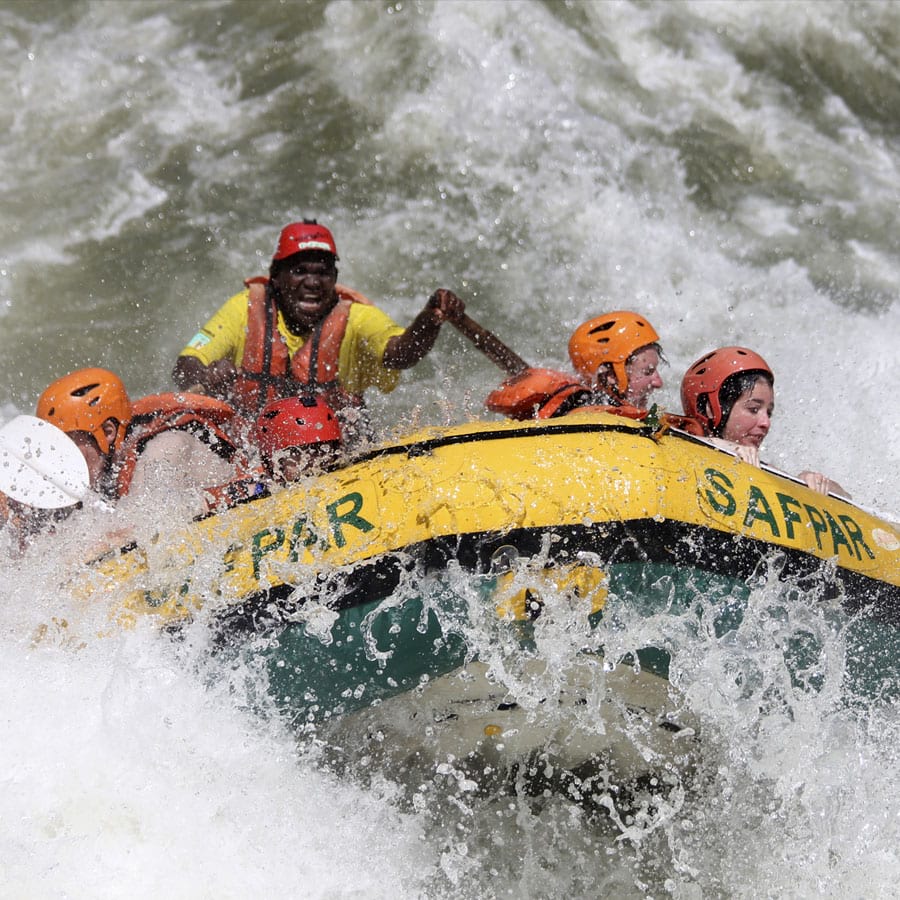 If you want an adrenaline rush and you are young and plucky, you need to try White Water Rafting up the Batoka Gorge.This is not for the faint hearted but a thrilling experience. In the dry season August to December it is Low Water rafting. During the rainy season it is a daring adventure to ride the waves and swells with High Water Rafting.High Water Rafting Seasonal-Jan to Feb and June to July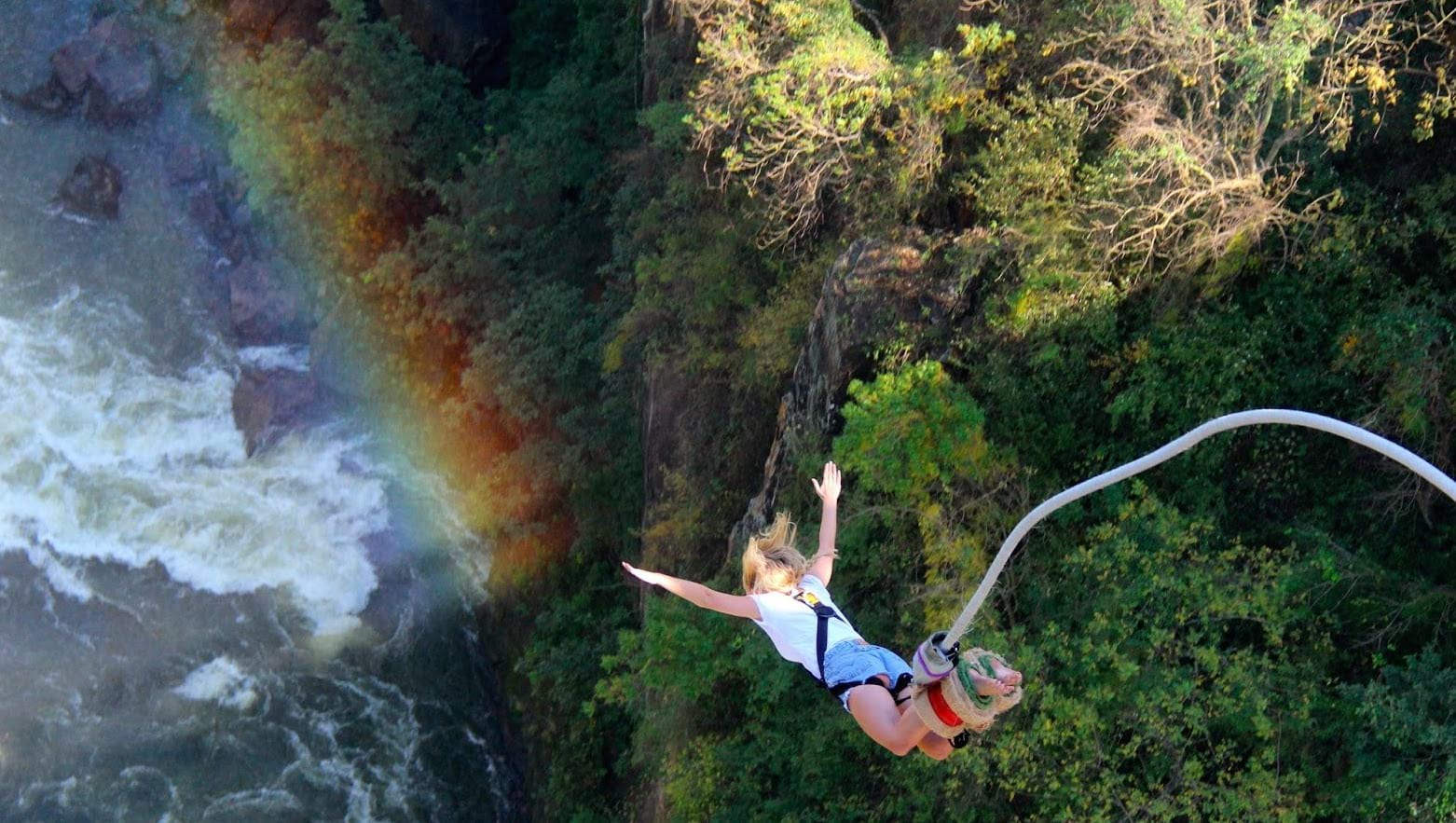 The worlds greatest Bungee Jump is only for the audaciously bold. You get to jump off the Victoria Falls Bridge with the swirling waters of the Falls 128m meters below you. Exhilarating and death defying!! Bungee Jump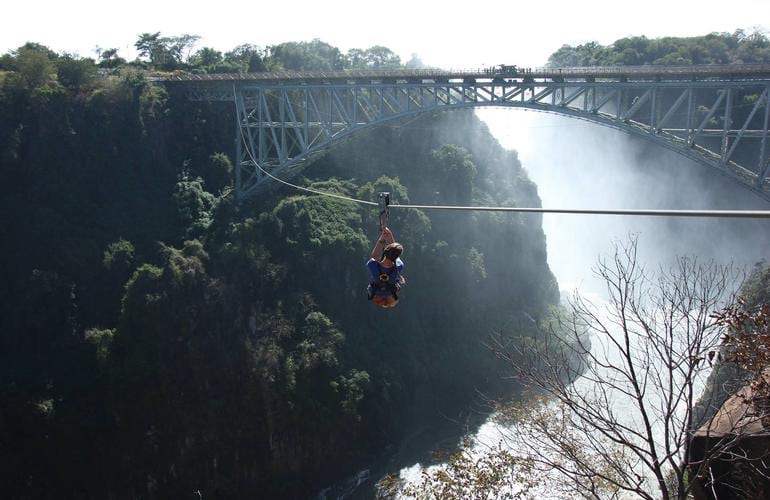 The Bridge Slide is exciting and adventurous but friendly for all ages from six years and up – either alone or with a friend. You start from a platform on the Zambian edge, the zipline glides 300 metres over the rapids in the Batoka Gorge below affording incomparable views of the Victoria Falls before gently coming to rest on the Zimbabwean side of the bridge. Spectacular and exciting. Bridge Swing from Zimbabwe to Zambia
We are running some great special inclusive tours to Victoria Falls in four-star luxury lodges for a limited time. Three nights accommodation with flights included, from Johannesburg. Grab one while you can!!
Kingdom Hotel is in Victoria Falls on the Zimbabwe side within easy walking distance of the falls. Inclusive breakfast and a Sunset Cruise. Three Nights Kingdom Hotel
Imbabala Zambezi Safari Lodge is 87 km from Victoria Falls Zimbabwe, on the banks of the Zambezi. It is a four-star small unpretentious safari lodge offering a "True African Experience". Their special includes full board with game drives and a day at Victoria Falls. This is a really great offer. Imbabala Zambezi Safari Lodge
Pictures of the David Livingston Hotel: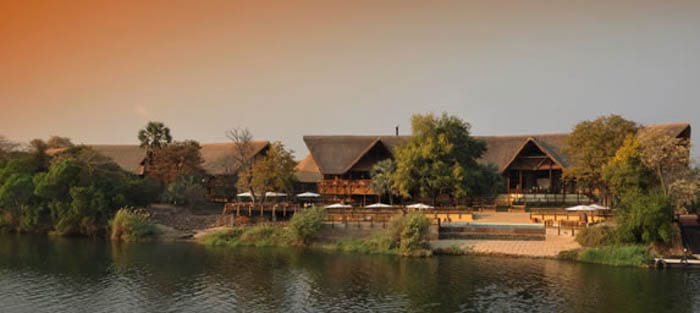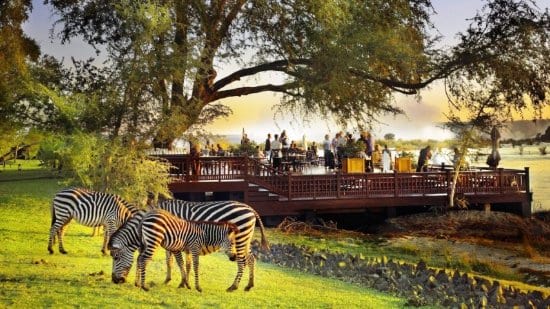 Pictures of the Kingdom Hotel: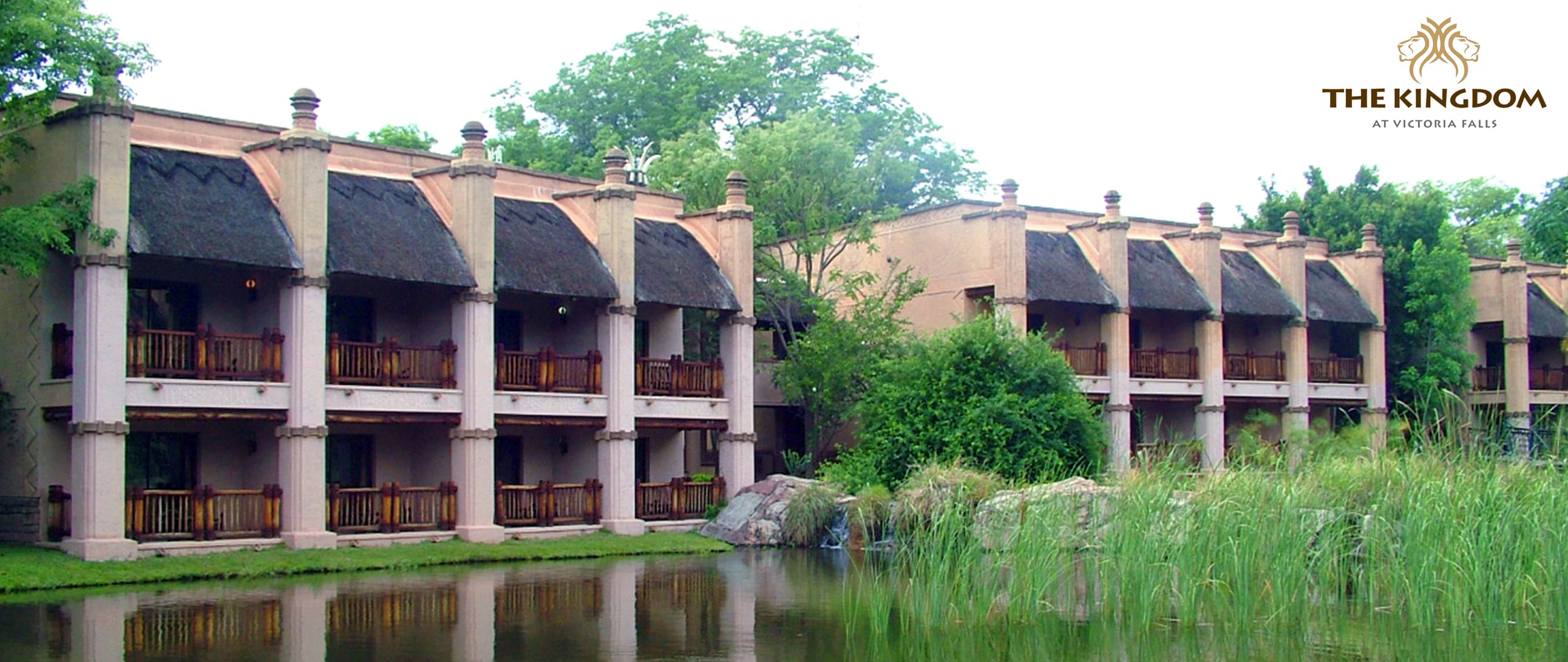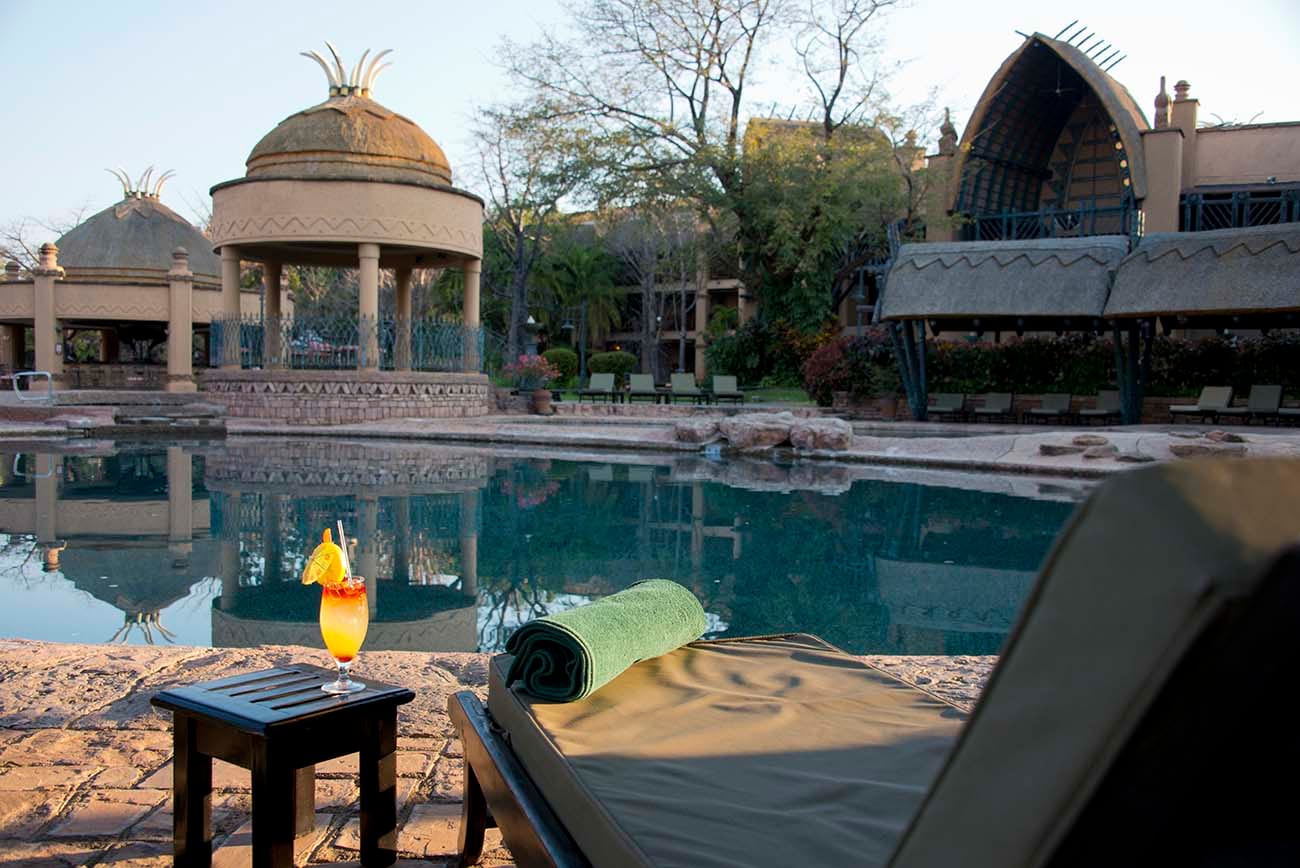 Pictures of Imbabala Zambezi Safari Lodge: