Faces of Soweto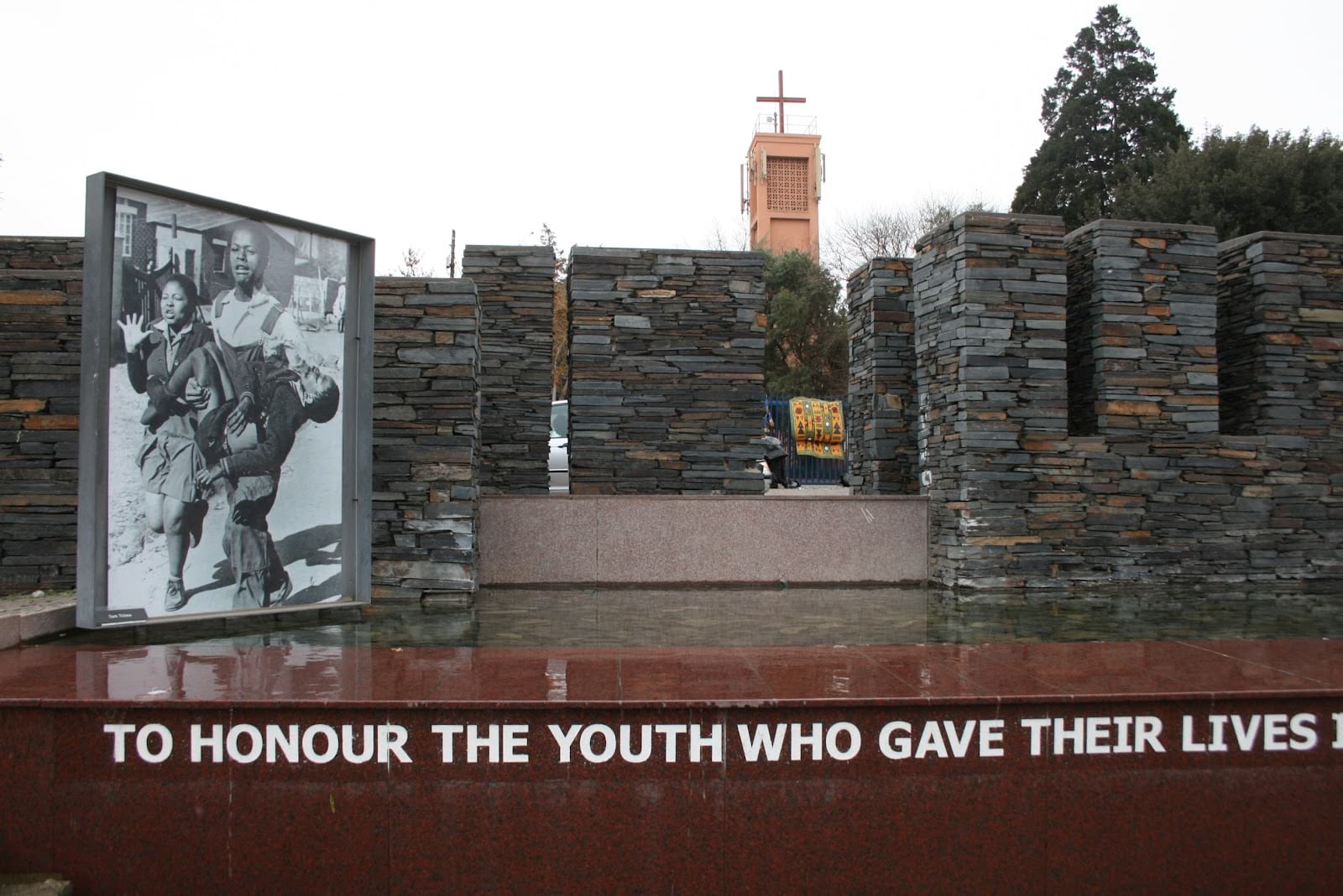 India, my grand-daughter is a thirteen-year-old beautiful girl and was afraid and anxious of the unknown and a place she felt was dangerous. It took a persuasive and determined gran to convince her to join me. Adolf, our friendly and welcoming driver was spot on time to collect us from our home. We met up with our fellow travellers at Sasol garage outside Soweto. We had an hour wait which Adolf was at pains to assure us was not usual. Fresh, our new driver and guide, headed down Chis Hani Road past the Baragwanath Hospital, the largest in Africa and 3rd largest in the world.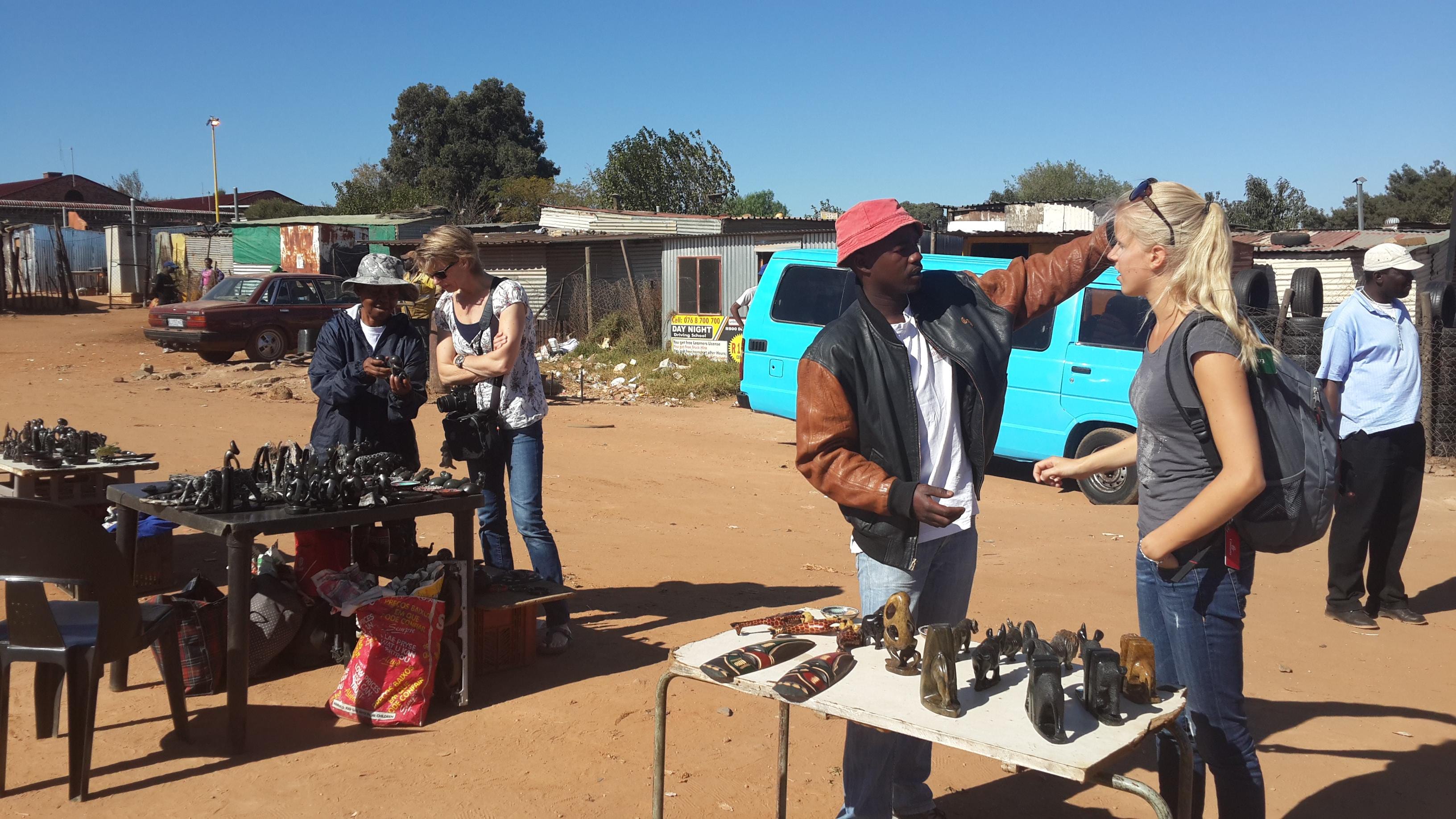 At an informal settlement, Musa the local guide, walked us energetically through a muddy road and introduced us to smiling locals sitting outside houses no bigger than a single garage. No waste here, with walls and roofing of corrugation and any available scrap, and fencing of recycled bed springs, and wired together meal bags and detergent bags for privacy. Then to see the other face of Soweto, Fresh headed to the upmarket area of Orlando West where there are some beautiful homes in the 1 to 2 million range. Driving though an area he called Chubb Kozi he explained that it was the place that people hid away from police. A little township humour - Chubb is a well known name of suppliers of home and bank safes!! We drove past the infamous Hostels of the 1950's in which up to 60 men were housed in dormitories with limited ablution facilities and running water. Many now house families and conditions are still not great!! Then on to Vilakazi Street. Famously the only street in the world that housed two Nobel Peace prize winners. Nelson Mandela and Archbishop Emeritus Desmond Tutu. Mandela's house is now a museum and is simple, but very evocative of a great man, who was able to move beyond his own 27 years of loss and suffering, and who taught South Africans how to forgive and move past years of hatred and shocking violence. The Hector Pietersen Museum was our next stop. This tragic museum, opened in 2002, honours the Sowetan schoolchildren slain in a police massacre in 1976. Hector was just one of many who lost their lives in this shameful time in South African history. Their names are all recorded on brick sized stones laid outside the museum in commemoration. With great sadness I recalled that time when India's mum was a baby and the stories that I heard of incidents in the townships were heart wrenching and hardly believable. We were greatly moved.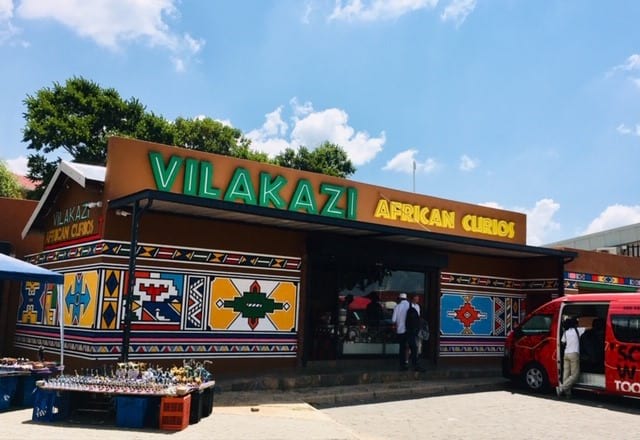 This was officially the end of our tour. Waiting for stragglers in our group, India [no longer fearful] and I went over to an inviting looking bakery and got a delicious chocolate brownie and a drink. We drove to the iconic Soweto Towers to meet up with drivers to take us to our homes/hotels. It was a great experience of a shanty town grown into a city with heart.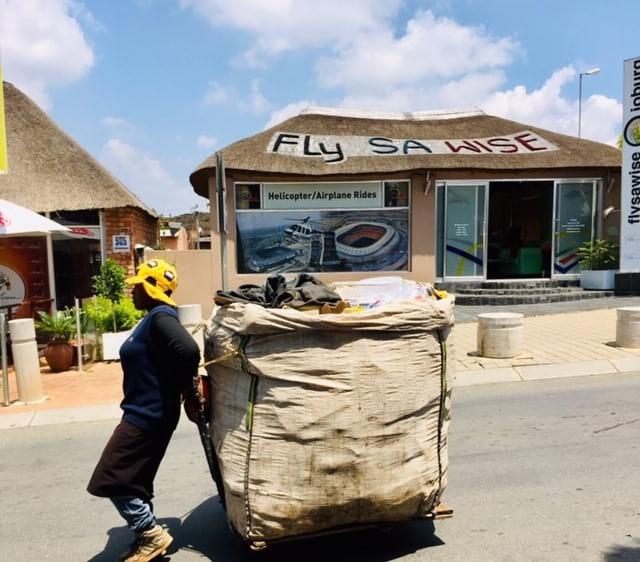 I highly recommend this Soweto tour with Getlocal.Africa for all South Africans and tourists alike. South Africans are friendly and happy and even in the worst living conditions are able to smile and make a joke. The heart break and the joy are all part of our living experience!!
Get out there and live a little with this Soweto Tour Half Day. A full day tour with lunch and the Apartheid Museum gives a whole experience.
Soweto Tour and Apartheid Museum Full Day
Check out other awesome local advice at https://getlocal.africa.